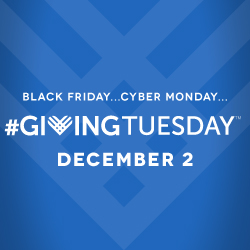 Allison Borrell
November 27, 2014
East Maui Watershed Partnership (EMWP) has joined #GivingTuesday, a first of its kind effort that will harness the collective power of a unique blend of partners-charities, families, business, and individuals-to transform how people think about, talk about and participate in the giving season. Coinciding with the Thanksgiving Holiday and the kickoff of the holiday shopping season, #GIVING TUESDAY will inspire people to take collaborative action to improve their local communities. Taking place December 2nd, 2014—the Tuesday after Thanksgiving- #GivingTuesday will harness the power of social media to create a national moment around the holidays dedicated to giving, similar to Black Friday and Cyber Monday.
Give Money
Send a check written to our fiscal sponsor Tri-Isle RC&D with "East Maui Watershed Partnership" in the subject line and mail to:
East Maui Watershed Partnership
P.O. Box 431
Makawao, HI 96768
Give Time
Volunteer with one of our partners
The Nature Conservancy of Maui
Join monthly volunteer trips held the third Saturday of each month to remove invasive Himalayan ginger. Runs from 8am-4pm
Contact: Keri Fay (808)856-7663 kfay@tnc.org
Friends of Haleakalā National Park-Overnight Service Trips into Haleakalā Crater
Overnight backpacking trips into the crater to a cabin or campsite. The group will perform one of a number of tasks ranging from cabin maintenance to native planting to invasive species removal.
Register online at www.fhnp.org/service.html and e-mail associated group leader
Read More