The East Maui Watershed Partnership was created in 1991 to pool economic, technical and human resources in a combined effort to protect the over 100,000 acre watershed. Although the members of the Partnership have different priorities, mandates and constituencies, all share a common commitment – the long term protection of the East Maui Watershed.   Additional information on our EMWP partners and supporting partners is provided below.

The Nature Conservancy
The Nature Conservancy is a private, non-profit organization whose mission is to protect the plants, animals, and natural communities that best represent the diversity of life on Earth by protecting the lands and waters they need to survive. Founded in 1951, the Conservancy has programs in all 50 states, the Caribbean, Latin America, South America, Canada, and the Asia/Pacific region. In Hawaii, the Conservancy has established a statewide system of 11 preserves totaling 30,000 acres, and has helped protect another 275,000 acres through cooperative projects with federal, state, county, and private partners. The Nature Conservancy of Hawai'i is a founding member in watershed partnerships in East Maui, West Maui, East Molokaʻi, and Lanaʻi. They are an associate member of the Koʻolau Mountains Watershed Partnership on Oʻahu and they are also assisting other partnerships on the Big Island and Kauaʻi. Visit The Nature Conservancy Website
East Maui Irrigation
East Maui Irrigation Co. Ltd., one of the oldest subsidiaries of Alexander and Baldwin, Inc. and has land holdings in the heart of East Maui Watershed. Like all the partners, EMI is concerned about protection of the rainforest. Surface water collected by EMI from both company-owned and public lands in the East Maui watershed land is delivered to the County of Maui's water treatment plant and used by an estimated 36,000 Upcountry residents, businesses, farms and ranches served by the Department of Water Supply. Users include the Kula Ag Park. Hawaiian Commercial & Sugar Company (HC&S) also relies on non-treated surface water collected and transported to Central Maui to cultivate its 35,000 acres of sugar cane. The EMI ditch system was constructed between 1876 and 1923; while it has not been expanded since, EMI's 17 employees maintain this private system which includes ditches, tunnels, pipes and flumes built at different elevations along the slopes of Haleakalā, moving the water a total of 74 miles by gravity only. EMI also maintains seven reservoirs.

Haleakalā National Park
Haleakalā National Park is a vital part of America's national system of parks, monuments, battlefields, recreation areas, and other natural and cultural resources. Established by act of the United States Congress in 1916, Haleakalā National Park is 30,183 acres in size, preserving Haleakalā volcano and native Hawaiian ecosystems in perpetuity. Over 1.7 million persons visit the park each year to experience, enjoy and understand its natural and cultural resources. The park extends from sea level to 10,000 feet elevation, preserving outstanding the volcanic landscape of the upper slopes of Haleakalā, the fragile ecosystems of Kipahulu Valley, the scenic Pools of ʻOheʻo along the coast and many rare and endangered species. Within the park are preserved 24,719 acres of wilderness under the Wilderness Act of 1964. In 1980 United Nations Education Scientific and Cultural Organization designated Haleakalā National Park as an International Biosphere Reserve. Over thirty species of plants, birds and insects are threatened or endangered and come under the protection of the Endangered Species Act of 1973. Haleakalā, or "House of the Sun", was in ancient times, Aheleakala (travel to the place where the sun rises), the most sacred and spiritual site on Maui. More information can be obtained at the official park website. Or visit the Friends of Haleakalā National Park's Website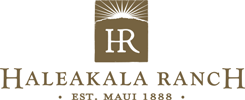 Haleakalā Ranch Company
The Haleakalā Ranch Company has been in the cattle ranching business since 1888. The company manages 32,000 acres of forest and pasture land, but the company deals with more than just cattle. The company also promotes eco-adventures, preserving the environment, and technological advancement on Maui. The Haleakalā Ranch Company became a member of the Partnership to support the goals of watershed protection. In 1983, Haleakalā Ranch Company conveyed management rights to a piece of land they had owned since 1888. The Waikamoi Preserve was created through a permanent conservation easement with The Nature Conservancy. This watershed is an easily accessible place to experience the wonders of Maui's native flora and fauna. TNC on Maui offers regular hikes through the Waikamoi Preserve. The Ranch is also a member of the Leeward Haleakalā Watershed Restoration Partnership (LHWRP). Other environmental support includes working with US Fish and Wildlife, Natural Resources Conservation Service, HI Department of Health/EPA, Haleakalā National Park, and the Hawaiʻi Association of Watershed Partnerships on various habitat protection and watershed quality projects. Visit the Ranch's Website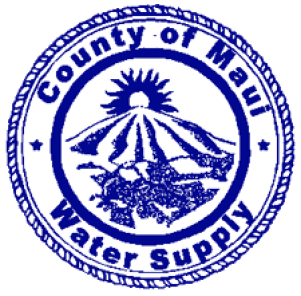 County of Maui – Department of Water Supply
The County of Maui's Department of Water Supply (DWS) supplies water to the residents and farmers of Maui. In Upcountry Maui (Haʻikū, Makawao, Pukalani, & Kula), this water is first collected and transported from the East Maui Watershed by EMI, then distributed via DWS's system. Among other objectives, DWS's main goal is to develop adequate water sources, storage and transmission for both urban and agricultural uses, including drought mitigation. DWS is also an advocate of watershed conservation. By supporting the efforts of the Partnership, DWS is helping to ensure a healthy supply of fresh water for Maui. Visit the County of Maui's Website
State of Hawaiʻi – Department of Land and Natural Resources
The Department of Land and Natural Resources, the largest land owner in the East Maui Watershed, is dedicated to preserving our resources to promote a better Hawaiʻi. In their words, "we are all poʻe mālama ʻāina, people who care for the land and sea. You can help the Department of Land and Natural Resources by sharing your ideas for how we can balance protection and use of our natural and cultural resources in a better, sustainable way." DLNR provides significant funds for environmental protection projects. Visit the DLNR Website
Supporting Partners
In 2006, partners of the EWMP wanted to recognize entities and/or landowners that support the mission of the Partnership, improve dialogue between EMWP staff and members of the community with shared interests, and assist with the implementation of project activities. Accepting our invitation to become Supporting Partners, these entities agreed to support the EMWP project, make available relevant information that enhances management efforts or enter into agreements and work plans that support the overall protection and enhancement of the East Maui Watershed area. EMWP welcomes the Kipahulu Ohana, Natural Resource Conservation Service and Tri-Isle Resource Conservation and Development Council.
Kīpahulu ʻOhana
The Kīpahulu ʻOhana, formed in 1995, is a nonprofit organization dedicated to educating residents and visitors of the "ways of old" through cultural demonstrations and hands-on activities. The ʻOhana "living ahupuaʻa" works in partnership with its neighbor, the National Park Service in Kīpahulu, to restore the ancient taro loʻi that once flourished there. The 'Ohana promotes traditional Hawaiian culture and develops culturally sensitive economic opportunities for the area. To accomplish all this, they have scheduled workdays involving the Hana-Kīpahulu community in the loʻi. Groups of senior citizens, schoolchildren, troubled youth and court-ordered, community-service workers come from all over Maui and beyond to learn and participate. With funding from the US Fish and Wildlife Service, the 'Ohana recently constructed a fenced exclosure that contains two endangered plant species and one previously thought to be extinct. They are now currently working on a long-term plan to fence feral goats out of the entire Cable Ridge project site in upper Kīpahulu valley. Visit the Kīpahulu ʻOhana Website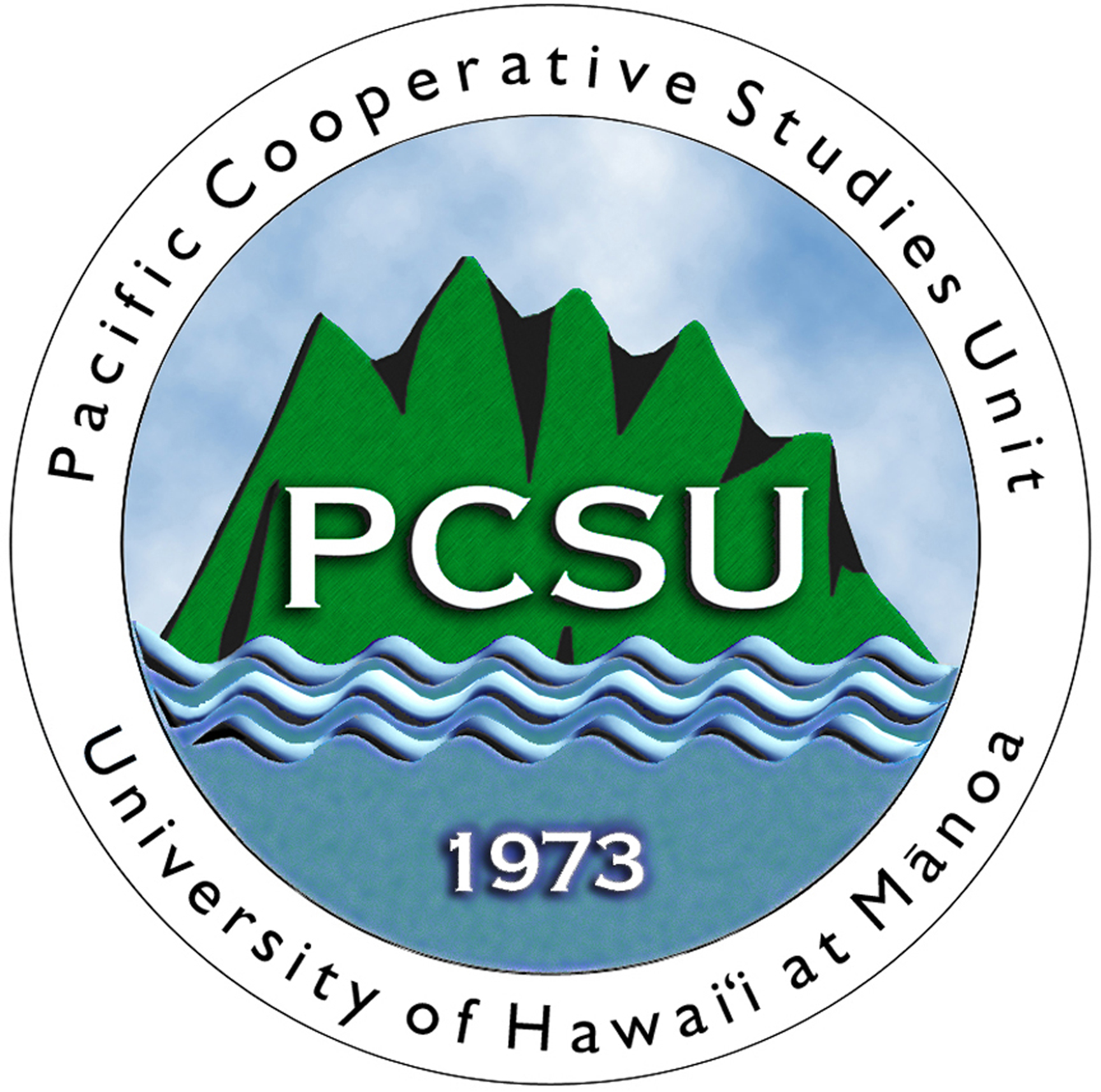 Pacific Cooperative Studies Unit
Pacific Cooperative Studies Unit, or PCSU as it is usually known, has a thirty-four year history of working to protect cultural and natural biodiversity in the Pacific while encourage a sustainable economy. PCSU  was originally founded to support research in the U.S. National Parks.  In the early 1970's when the Service realized the need for more science to manage the parks they went looking for university partners, the University of Hawaiʻi was one of the first partners selected. The unit has now expanded its efforts to work cooperatively with private, state, and federal land organizations.  The unit has a wide range of projects and often work as a middleman, allowing agencies to pool and coordinate their efforts so they can attack problems across the landscape at an appropriate scale. Visit the PCSU website

Natural Resources Conservation Service
The United States Department of Agriculture-Natural Resources Conservation Service(NRCS), Pacific Islands Area's mission is "Helping People Help the Land." NRCS provides voluntary technical assistance and works closely with Soil and Water Conservation Districts, federal, state, county agencies, private landowners and lessees to conserve, sustain and improve natrual resources on private and non-federal lands.
Achieving NRCS Conservation Standards:
NRCS establishes and maintains technical standards for implementing conservation systems dealing with erosion control, animal waste management, irrigation water management, wetlands and wildlife habitat conservation, restoration flood control and streambank stabilization.
Watershed approach, provide technical assistance to encourage and enable locally-led, watershed conservation.
Offers Farm Bill Programs financial incentives to farmers and ranchers which help conserve natural resources on privately owned farmland.
Tri-Isle RC&D
In 1962 Congress created a unique program called Resource Conservation and Development (RC&D) within the U.S. Department of Agriculture that empowered rural communities to improve themselves while protecting their natural resources. Tri-Isle RC&D Council, Inc. is a part of this program, serving the islands of Lanaʻi, Maui, and Molokaʻi since 1970.
Two of Tri-Isle's main purposes are to protect the natural resource base while promoting its wise use; and to improve economic conditions and provide opportunities in rural areas. Since it is a non-profit 501(c)3 with ties to the USDA, Tri-Isle RC&D Council, Inc. is able to leverage many resources, obtaining project funding from federal, state and private grants, as well as individual contributions.
Tri-Isle provides a way for local residents to work together and actively solve economic, environmental, and agricultural problems. Tri-Isle has approximately 100 active projects on Lanaʻi, Maui, and Molokaʻi. Interested groups may approach Tri-Isle for project sponsorship.
Visit Website

U.S. Fish and Wildlife Service
Their mission is to work with others to conserve, protect and enhance fish, wildlife and plants and their habitats for the continuing benefit of the American people. They are a bureau within the Department of the Interior.
Visit Website